Thank you to everyone who played along with our challenge last month. We totally loved all your bright and colourful September entries.
This month our prizes are ..
Our RANDOM DRAW winner will receive a delightful prize pack courtesy of White with 1. This is open to all entrants so anyone could be a winner.
ANNEMARIE CAISTER
One lucky AUSTRALIAN / NEW ZEALAND entrant will receive a prize from our monthly sponsor. The winner of this wonderful prize will be chosen by creative team vote.
Our INTERNATIONAL voted winner will be given the opportunity of guesting with us next month.
CATHY LU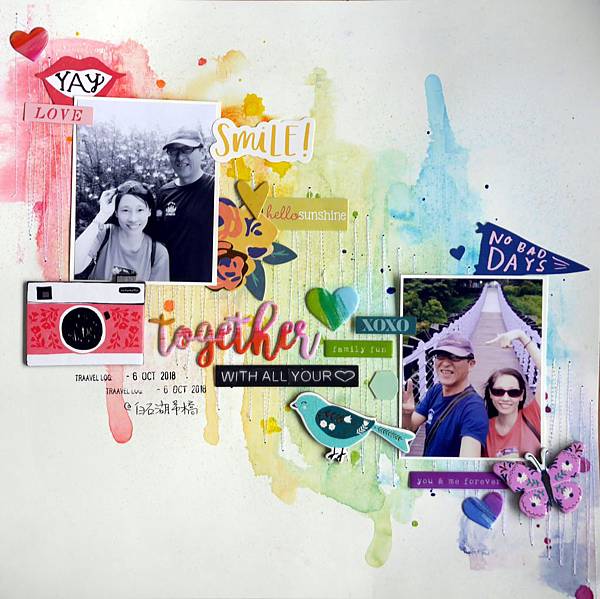 My special "Admin Choice" prize just from me this month goes to:
Loved how you tied the background, colours and theme of this layout together.
Congratulations to all the winners. Can you all please contact me via email (www1scrapblog@gmail.com) to claim your prize. Please remember it is the winners responsibility to claim their prize and provide postal details. You have until the announcement of the winners in the next month to do so.
You still have lots of time left to enter our challenge this month. We'd love to see what you can do with this colour combination. A gentle reminder - to be eligible for our prizes you may combine our challenge with a sketch challenge only - no other combining will be accepted.