Thank you for all your gorgeous May entries - they were all just delightful.
Just a quick word on submitting your entry ...
Could you all please link directly to your blog post containing your actual submission rather than to your entire blog - it just makes life so much easier when our team try to leave you a comment and please don't forget to add your country after your name so we know which category you fit into for prize selection. Thank you everyone.
We'd also like to offer our sincere thanks to our wonderful sponsors this year.
You have a chance to win either a delightful product pack from THE RESIN RAINBOW for one lucky Australian / New Zealand entrant or a store voucher for an International entrant. The winner will be selected by random draw so anyone could be a winner.
Don't forget to pop past their ETSY STORE for more wonderful embellishments available in a rainbow of colours - you are sure to find something that catches your eye. You can also see more gorgeous creations on INSTAGRAM.
Our MAY winner via random draw is ...
One lucky entrant each month will receive a delightful selection of crafting products from
THE SCRAPBOOKER'S CONFETTI BOX
. Some amazing supplies are available from their lovely
STORE
located in Swansea (near Newcastle NSW). The winner of this wonderful prize will be chosen by creative team vote.
You have a chance to win an amazing kit from SCRAPPING FUN KITS. One of these delightful monthly kits will be put aside for an Australian / New Zealand entrant who will be chosen by creative team vote.
Our INTERNATIONAL voted winner will receive a delightful embellishment pack courtesy of White..with 1.
Contents will vary slightly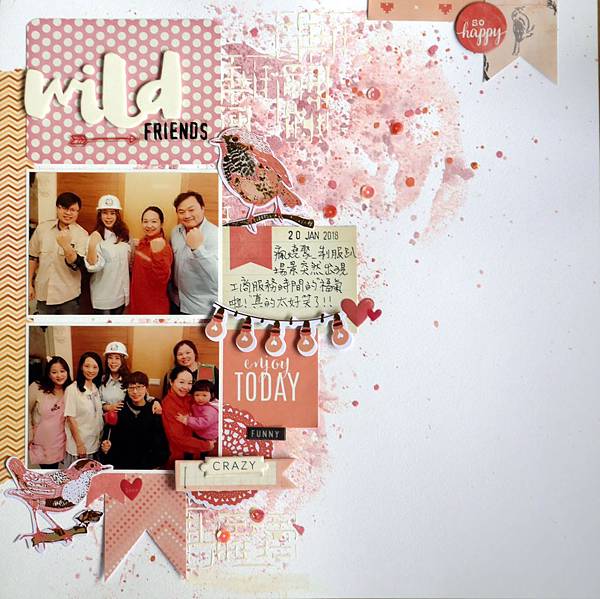 Congratulations to all the winners. Can you all please contact me via email (www1scrapblog@gmail.com) to claim your prize. Please remember i

t is the winners responsibility to claim their prize and provide postal details. You have until the announcement of the winners in the next month to do so.
You still have lots of time left to enter our challenge this month. We'd love to see what you can do with this colour combination. A gentle reminder - to be eligible for our prizes you may combine our challenge with a sketch challenge only - no other combining will be accepted.